In the land of pizza and pasta, I would have never guessed I would eat well as a Celiac. Rome was surprising in many ways with one of the best being just how gluten free friendly a city it is.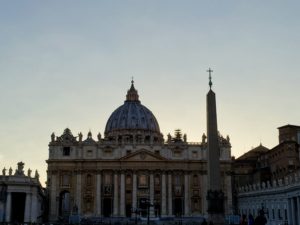 We stayed near the Vatican, which made us perfectly positioned to try  La Soffitta Renovatio –This is an absolute must-go! Though this restaurant is not 100% gluten free, it is approved by the Italian Celiac Association. They have an extensive gluten free menu complete with pizza, pasta, and dessert options, and signify their gluten free plates with a little flag. They offer the best gluten free pizza crust I have ever tried, and thanks to this and their quality service, we went to this restaurant two times during our short stay. I really can't say enough about this place–go here!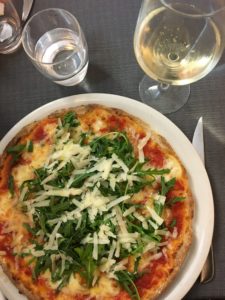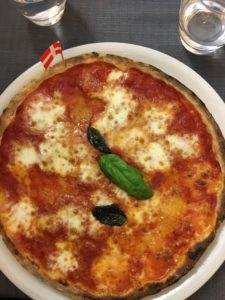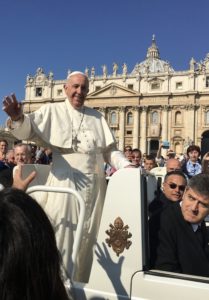 Another must do in the Vatican- Visit the Pope! You can attend the Papal Audience on Wednesday mornings by requesting your free tickets from the Vatican in advance. Arrive early and stand near the wooden barriers. Even if you are not close to the stage, you'll get an amazing glimpse of the Pope as he cruises around the crowd in the Pope-mobile. This is an amazing experience that is surprisingly obtainable not to be missed. Request tickets by fax or mail here.
If you're out sight seeing near the Trevi Fountain, steps away you'll find another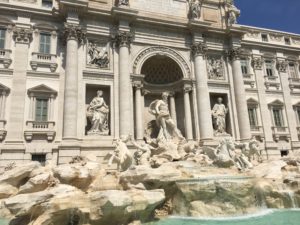 restaurant with gluten free pizza options. Appropriately named, Pizza in Trevi, offers pizza in their restaurant or to go. Their crust is admittedly not as good as La Soffitta Renovatio, but they are a solid option if you're out visiting the city.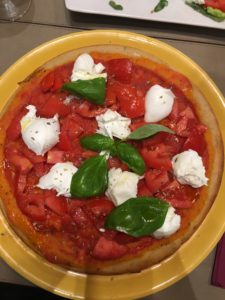 Have you been to Rome? Comment below with your best discoveries and experiences.