Are you heading north to enjoy Deauville's beaches or to see the majestic Mont Saint-Michel this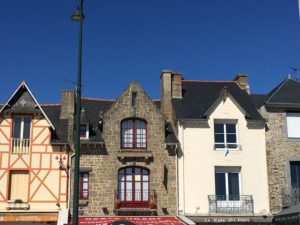 summer? While on your way, why not stop in the sea-side town of Cancale. There you can see the oyster farmers in action and enjoy the fruit of their work.
A plate of fresh oysters, complete with a fresh lemon to adorn them is about 5 euros. Not far from the oyster stands, you can grab wine by the glass to pair a white wine with your fresh feast.
After your appetizer, take a stroll in the town and indulge in a cup of cider and a buckwheat crepe, a naturally gluten free meal.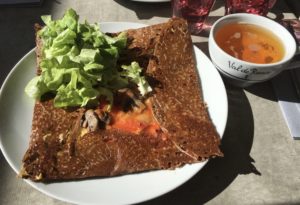 What naturally gluten free finds have you found while exploring?