Planning a date night in Paris? Of course you could go to the Eiffel Tower or stroll along the Champs-Élysées, but if you're looking to move beyond the tourists traps I have suggestions for you!
Here are my top four suggestions for original dates for your Parisian summer:
Rent a boat on the Bassin de la Villette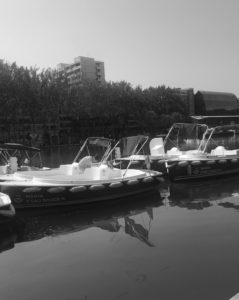 Enjoy your (gluten-free of course!) picnic on the water while cruising around the canal. Take in the sites from Paris Plage (an artificial beach) installed on the platforms
of the canal complete with an adorable red Eiffel Tower. Rentals start at only 40 euros per hour and the hourly rate decreases with every additional hour. After your cruise, grab a drink at any one of the bars on the canal. I recommend discovering locally brewed pints at Paname Brewing Company who's menu is complete with gluten-free bottled beers, cider, and food items.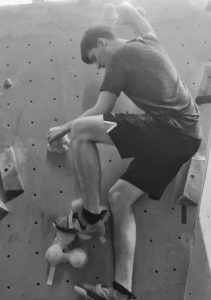 Looking for an original experience together? Check out this awesome rock climbing park that comes complete with a restaurant and bar. Their happy hour times to make this an even more affordable outing.
Catch a movie in the great outdoors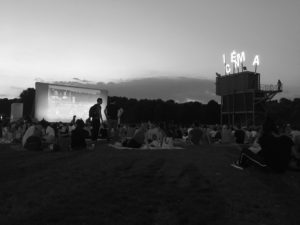 Miss drive-ins as much as I do? Take advantage of the free open-air cinema at la Villette. Bring along popcorn or grab a gluten-free, appropriately heart-shaped pizza from the Caffé Shop. Find this summer's movie line up here: Cinéma en plein air
Looking for a get-away without leaving Paris? Pack a picnic and take the line 8 to Porte Dorée. There you'll find a sprawling park three-times the size of New York's central park. It comes complete with a lake, an island, and a clan of noisy peacocks. Take a row boat ride around the lake or rent a bike to ride through the woods. While you're there, check out the tropical aquarium or the zoo.
What are your favorite date night activities in the city of love?