For a cool day trip from Vienna, hop on the dollar bus to Bratislava, Slovakia. A former soviet country that is rapidly evolving, the city offers a glimpse into their traditional culture and the  recent past.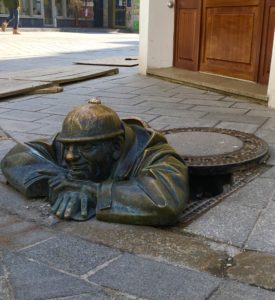 We spent a few hours in the city and were not disappointed. We began with a stroll around the city and quickly realized we didn't know what to do. Luckily we found free walking tours and were able to jump into a group without any problems. We were very happy to have joined because it gave us insight into the context of the city. She explained various statues and took us to the Blue Church. Our guide was lovely and helpful and we would recommend.
After our tour, we followed our guide's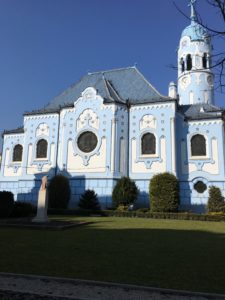 recommendation and headed towards Bratislava's Flagship restaurant. Admittedly it was touristy, but their menu was helpful as it explained traditional Slovakian dishes and bonus they have allergens listed next to each plate! I had a rice dish that was beautifully presented and delicious! Best of all, the exchange rate is very favorable, especially compared to the relatively expensive Vienna.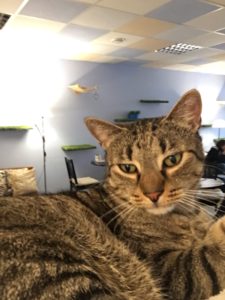 After lunch, we set off to climb up to the castle. On the way we happened upon a cat café. Naturally, we had to see if we could stop in. We were not disappointed by the coffees we shared with our new feline friends. We continued to the castle after our break and headed back to Vienna shortly after.
Have you ever been to Bratislava? What would you recommend doing, seeing, and eating?